OK, we retrieve the data from this campaign, thank you for your patience.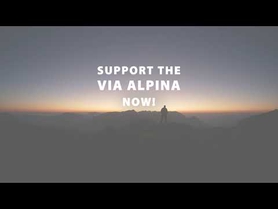 Support the Via Alpina - the unique hiking trail of the Alps!
From Trieste to Monaco – one kilometre at a timeThe Via Alpina is a unique long-distance hiking trail that runs through all eight Alpine countries and connects...